Penrite Semi Synthetic Engine Oil - 15W-40 4 Litre
by
Penrite
Details
https://www.supercheapauto.co.nz/p/penrite-penrite-semi-synthetic-engine-oil---15w-40-4-litre/518967.html
$44.29
Now

$37.65
End Date 15/12/19
Promotions
CLICK & COLLECT
Free & Ready In As
Little As 30 Minutes
FREE RETURNS
In Store
& Online
$5 SHIPPING
On All Orders Over $99*
PRICE BEAT
We're Cheaper
Or We'll Beat It
PAY YOUR WAY
Flexible Payment
Options Available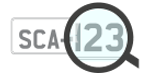 REGO SEARCH
Filter Website Results
By Your Vehicle
Additional Information
Description
Is this product for you?
Semi Synthetic 15W-40 is a premium quality, friction modified, SAE 15W-40 engine oil. It is formulated using the latest engine oil technology and high performance additives including a FULL ZINC anti-wear package for complete engine protection whilst providing increased wear protection, better resistance to sludge formation and lower piston deposits. It meets API SN/CF and the European Standards ACEA A3/B4, as well as many manufacturers' specifications. It is licensed by the API (American Petroleum Institute) to meet SN specifications, ensuring quality and satisfaction.
APPLICATION
Use in modern 4, 6 & 8+ cylinder, multi-cam, multi-valve (including VVT), naturally aspirated, supercharged & turbocharged engines. It is not recommended for Rotary engines. Designed for use where SAE 15W-40 or 20W-40 oil is specified in the owner's handbook. It can also be used where older API specifications SM, SL and SJ were recommended. Suitable for use in LPG and light duty diesel engines where API CF, ACEA A3/B3 and A3/B4 is recommended. It is NOT suitable for use in diesels fitted with a DPF that require an ACEA C"grade Low-SAPS engine oils.
VEHICLE AND FUEL TYPES
Semi Synthetic 15W-40 is suitable for use in passenger cars, 4WDs & light commercial vehicles and is compatible with Petrol/LPG (Dual Fuel), E10, Diesel (without DPF) and most other conventional fuels. If using with E85 fuel, Penrite recommend more frequent oil change periods.
Features
4 Litre
15W-40
Semi Synthetic Engine Oil
API SN/CF, ACEA A3/B4
COMPLETE engine protection
API registered for quality guarantee assurance
LATEST oil specification technology meeting API SN and ACEA A3/B4 for maximum wear protection
Minimum sludge formation & reduced piston deposits
FULL ZINC anti-wear additive package for complete engine wear protection
Suitable for petrol and light duty diesel applications