Penrite Full Synthetic Engine Oil - 10W-40 4 Litre
by
Penrite
Details
https://www.supercheapauto.co.nz/p/penrite-penrite-full-synthetic-engine-oil---10w-40-4-litre/518963.html
Part No. EDS10004
$54.99
Now

$41.19
End Date 15/12/19
Promotions
CLICK & COLLECT
Free & Ready In As
Little As 30 Minutes
FREE RETURNS
In Store
& Online
$5 SHIPPING
On All Orders Over $99*
PRICE BEAT
We're Cheaper
Or We'll Beat It
PAY YOUR WAY
Flexible Payment
Options Available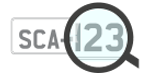 REGO SEARCH
Filter Website Results
By Your Vehicle
Additional Information
Description
Is this product for you?
Penrite Full Synthetic 10W-40 is a nonfriction modified, SAE 10W-40 engine oil. It includes full zinc anti-wear additives that uses a combination of the latest technology and a low shear rate viscosity modifier, to provide Complete Protection for engine durability and cleanliness as well as additional protection against corrosion, piston deposits, wear, oil oxidation, and sludge under all conditions. It exceeds API SN/CF and ACEA A3/B4 as well as many other specifications.
Application
Full Synthetic 10W-40 is designed for use in modern 4, 6 & 8+ cylinder multi-cam, multi-valve (including VVT), naturally aspirated, turbocharged and supercharged engines. It can be used where SAE 10W-30 & SAE 10W-40 grade oils are recommended in the owner's handbook. Suitable for use in LPG and light duty diesel engines where API CF, ACEA A3/B3 or A3/B4 is specified by the manufacturer and where previous API specifications SM, SL or SJ are recommended. It is NOT suitable for use in diesels fitted with a DPF that require an ACEA C"grade Low-SAPS engine oils.
Vehicle and fuel types
Full Synthetic 10W-40 is suitable for use in passenger cars, 4WD's, motorcycles & light commercial vehicles. It is compatible with Petrol/LPG (Dual Fuel), E10, Diesel and most other conventional fuels. If using with E85 fuel, Penrite recommend more frequent oil change periods.
Features
4 Litre
10W-40
API SN/CF ACEA A3/B4, JASO MA, BMW LL-01, MB 229.5
Full Synthetic
LATEST oil technology for less wear, sludge & piston deposits
Full Zinc anti-wear additive pack
Engineered to provide COMPLETE PROTECTION for engine durability & cleanliness.
Greater engine protection than SAE 10W-30 grade oil
Less oil consumption than 10W-30 grades
Reduces the formation high temperature engine deposits