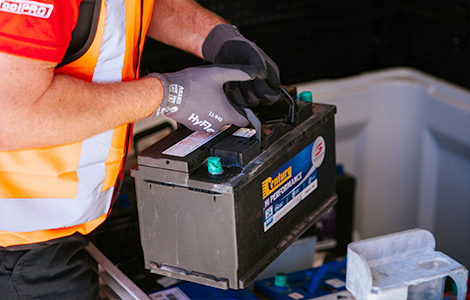 Battery Recycling
Battery Recycling is now available at Supercheap Auto Stores.
The components of the battery including plastic, lead and acid are re-processed and manufactured into a range of other products. To avoid the cost and inconvenience of disposal, at Supercheap Auto, we offer a FREE lead acid battery recycling service. Simply take your used battery to any of our stores, and your lead acid battery will be recycled by Century Yuasa free of charge!
Please note we are unable to accept automotive or deep cycle lithium batteries for recycling. Contact your local council or governing body for advice on a local solution to suit your needs.