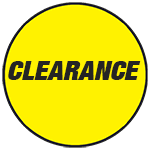 ToolPRO
ToolPRO Safe Case Tool Kit - 28 Pieces
Details
https://www.supercheapauto.co.nz/p/toolpro-toolpro-safe-case-tool-kit---28-pieces/562374.html
Promotions
Additional Information
Full Product Info
Is this product right for you?
This ToolPRO tool kit is a 28 piece kit all neatly housed in a ToolPRO safe case! Safe cases are renowned for their durability and this little kit offers just that. These safe cases are so strong, you can literally drive a car over one! As well as offering superior protection from impact, they are also IP55 rated which means they are dust and water resistant, so there's no issue if they get a little wet, whatever you put in this kit will be safe! Inside, the tools are housed in foam EVA cut-outs which keeps the tools easy to be accessed but more importantly it keeps them organised. Underneath the tools lies a customisable foam layer that lets you protect whatever additional tools you'd like, it's a great spot for a multimeter but large enough that you could fit a full sized 18V drill. Lastly in the lid of the case, has additional storage pockets, great for pens, notebooks, or whatever you want!
So, if your looking for an awesome little kit that offers superior protection and portability, grab the ToolPRO 28 piece took kit safe case today, exclusive to Supercheap Auto.
Features
Kit Includes: 6 & 7" Pliers
8" Adjustable Wrench
1 piece Cr-V screwdriver: PH1X75
1 piece magnetic bit holder
20 piece 25mm Cr-V bits w/holder
1 piece 3 x "AAA" 3 watt pen light (batteries not included)
1 piece safe case and small pouch for easy storage
Recommended Products