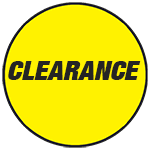 SCA
SCA Soldering Iron - 240V, 80W
Details
https://www.supercheapauto.co.nz/p/sca-sca-soldering-iron---240v-80w/17015.html
Promotions
Additional Information
Full Product Info
What is the function of this tool?

A soldering iron is hand tool that is used to create a join between two work pieces using solder; comprised of an insulated handle, a heating element and a metal tip for applying the heat, it can be used for a variety of mediums however its most common use is for joining pieces of electrical wiring together. Solder is usually a combination of tin and lead giving it a very low melting point which, when heat is applied from the soldering iron, allows it to melt onto materials with higher resistance to heat such as copper wire. Once the applied heat is removed, the solder immediately cools allowing the two wires to fuse together. There are various forms of soldering irons; however they are most commonly available with a 240V connection and in different wattages for different applications. Low power irons such as a 30 Watt soldering iron are regularly used with electronic components; however an 80 watt iron is more suitable when more heat is required.

Is this product for you?

SCA Soldering Irons are a 240V powered heating element with a grippy insulated handle to protect the user from heat. Each soldering iron comes complete with two soldering tips; one pointed and one flat to help with different applications and is available in 30W, 40W, 60W and 80W power outputs. Once connected to power, the soldering iron will take only a few minutes to heat up to correct operating temperature.
Features
Wattage: 80W
2 soldering tips (1 pointed, 1 flat) included
Instructions included
Recommended Products