Energizer
Lithium Coin Battery - CR2032 2 Pack
Details
https://www.supercheapauto.co.nz/p/energizer-lithium-coin-battery---cr2032-2-pack/133388.html
Promotions
Additional Information
Product Info
Lithium batteries are designed to provide high energy density and constant voltage over its life cycle. They are suitable for low and high drain applications, with a average life of up to 8 years* and are leak resistant. Used in healthcare, fitness & other electronic devices such as calculators, garage door openers & keyless entry.
---
WARNING: KEEP BATTERIES OUT OF REACH OF CHILDREN
Swallowing may lead to serious or fatal injury in as little as 2 hours, due to chemical burns and potential perforation of the esophagus. Never allow children to replace button batteries of any device. If you suspect your child has swallowed, or inserted in any part of their body, a button battery, immediately call the 24-hour Poisons Information Centre on 0800 764 766 for fast, expert advice.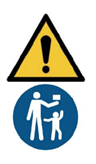 Features
Ideal for: Keyless Entry, Garage Door Openers, Watches, Electronic Organizers and much more!
High energy density and constant voltage over its life cycle
Long shelf life up to 8 years
Leak resistant design
Suitable for low & high drain applications
Replacement for: 5004LC, BR2032, DL2032, ECR2032, ST-T15