You need to make sure that the tyres are all inflated correctly and have decent tread.
Tyre Pressures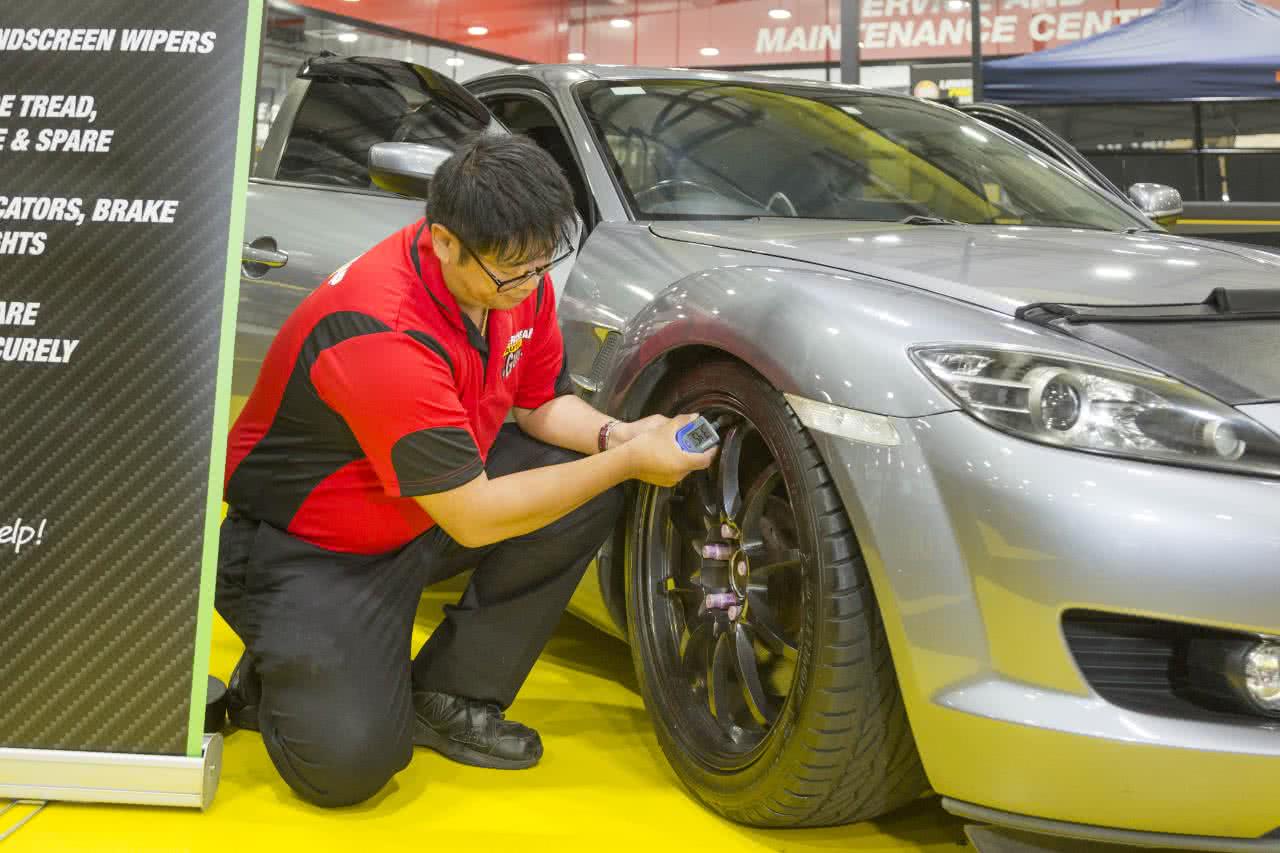 Check your tyre pressures to make sure they're inflated correctly. The right pressure for your car tyres can be found on the tyre plaque, usually located on the inside of the driver's side door. Check the vehicle manual if you can't find it. This will offer the recommended inflation levels for both normal and maximum loads. Incorrect tyre pressure can result in car handling issues, increased braking distance, and uneven wear. If the tyre is under-inflated there is going to be more flex in the side wall resulting in wear along the shoulders of the tyre. If it's over-inflated you will find increased wear through the centre of the tyre. When you have finished checking your tyre pressure always make sure you replace the valve caps as they act as a secondary seal if the valve is leaking.
Tyre Tread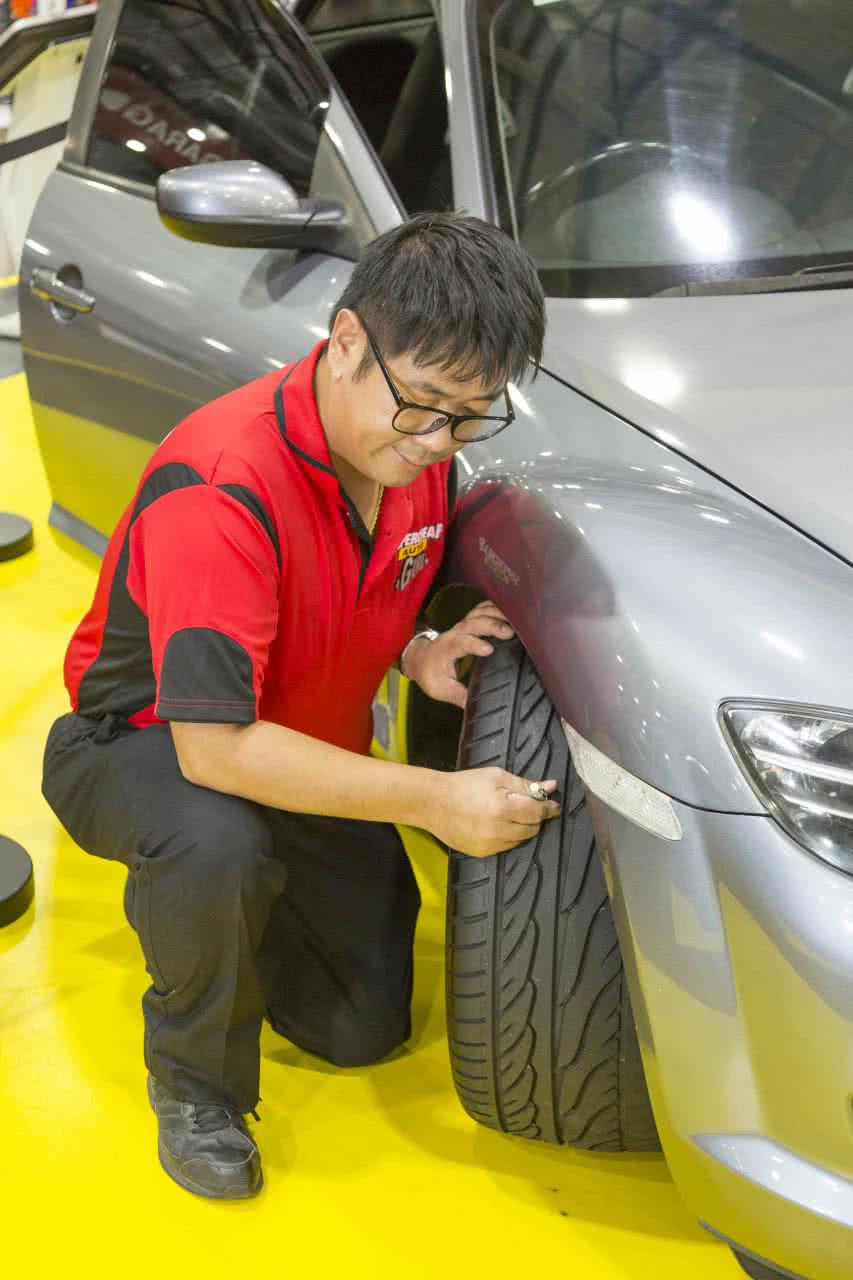 Using a tyre tread depth gauge, insert the gauge into the tread groove at the outer, inner and middle points of the tyre:
(4-13mm): The tread is good for road use
(2-4mm): Visit your local tyre specialist for advice
(Less than 2mm): Seek replacement from your local tyre dealer.
In addition to the tread, also check each tyre for damage. If you notice any irregularities, be sure to get it replaced by a tyre specialist.
Spare Tyre & Jack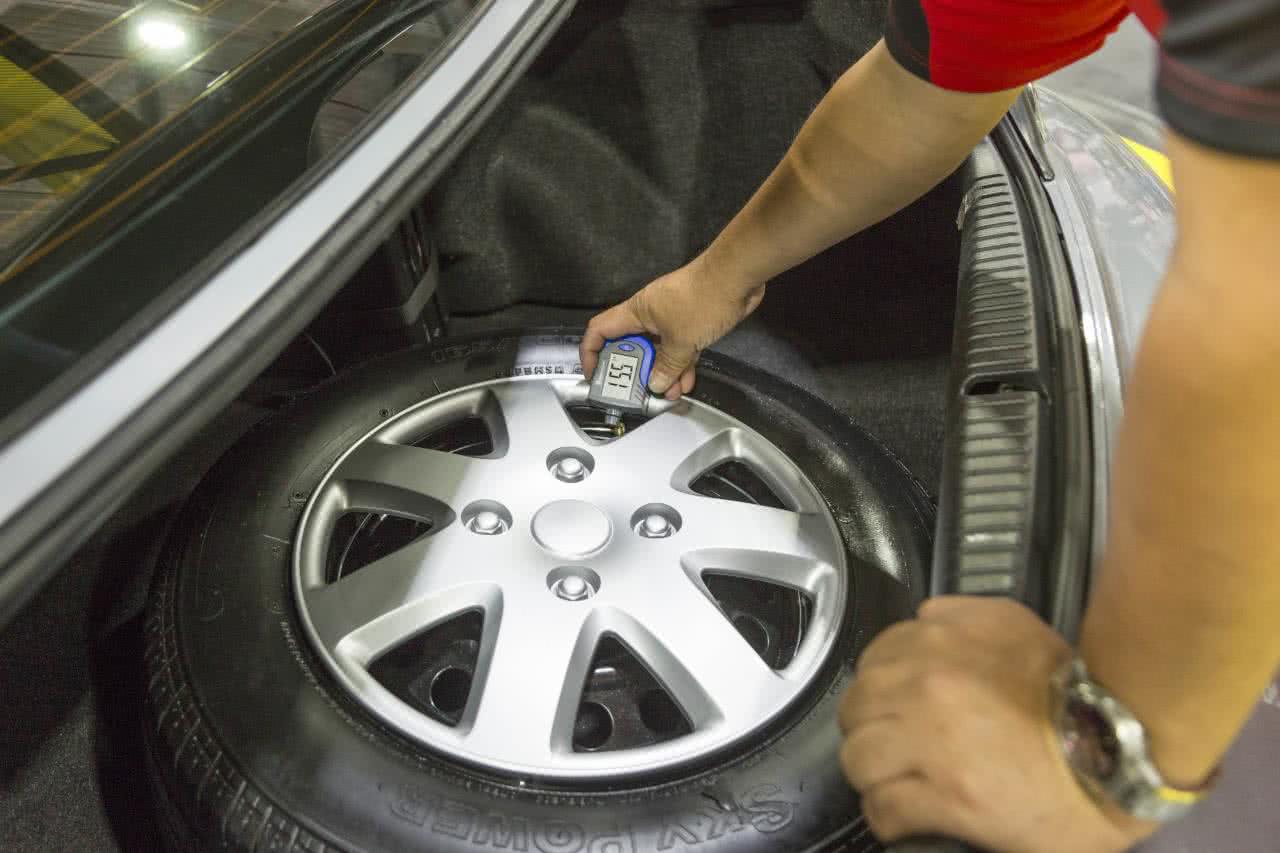 It's always good practise to check the spare tyre pressure and tread at the same time. A working jack is a must for every spare tyre, so ensure you check it isn't missing and is fully operational.